There are many ways a person can keep track and remember important events in their lives – taking pictures, writing about special events journals, or keeping little trinkets or mementos to trigger those memories. Or, a person can simply blog about them. We can, then, take these things and show them to others as a way to share our life stories. I do all these things (you can follow me on Instagram: @bclibed), but one way I like to tell parts of my life story is through the little tattoos I have gotten over the last couple of years. Each one represents important events and people that have enriched my overall sense of being and self. Here, I present to you, some of the bits and pieces of what makes me Ms. Smarty Pants.
Tattoo No. 1 – Song lyrics to The Beatle's "Let it Be"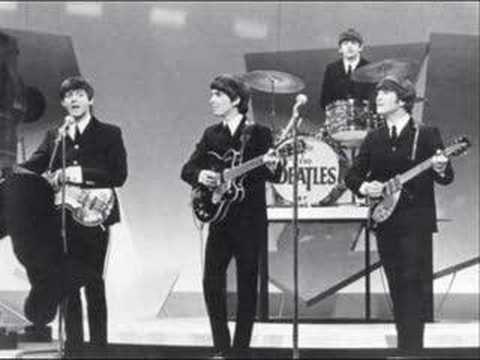 From 2009 to half of 2010, I was working on my master's thesis about "women re-conceptualizing and re-appropriating motherhood in times of war and conflict to develop new ways of thinking regarding their traditional roles as wives, mothers, women, and national citizens." (I think I just plagiarized myself, but I am not not sure.) Most days I found myself holed up in the library sifting through more books or reading endless scholarly articles on my subject. At night, I wrote. Research, read, and write. Repeat. This cycle lasted for almost a year. In between writing chapters of my thesis, I received feedback in the form of tough love from my thesis chair. And I will admit here, in the public sphere of the Internets, that I cried. Yes, strong feminist-institution-questioning-equality-fighting me, cried over the process of my thesis. While shedding those tears of frustration, I listened to The Beatles "Let it Be." If I had been listening to Elliot Smith in the dark drinking directly from a bottle of wine, I would have deeper issues.
Anyway, "Let It Be" was my hymn. In simple, soft melodic tones, Sir Paul McCartney comforted me "when I [found] myself in times of trouble…speaking words of wisdom…" and telling me to "let it be." That was tough. I have a perfectionist nature so I am that person that gets anxious when I do not get things right the first or second time I do them. So, when I was getting feedback from my thesis chair early in the morning after no sleep, telling me that certain parts of my writing were not working or that my argumentative points were not coming together as expected, I felt like shit. My friends can confirm that I was super whiny at that time. But, with a support system of awesome friends giving encouragement, many cups of coffee and glasses of wine, and co-suffering fellow grad students and Sir Paul McCartney, I saw the light at the end of the tunnel. I knew that I had to pull myself together, re-focus my attitude and finish my thesis like a Boss. "Let it Be" is an amazing song and I debated for months as to which lyrics I wanted to get inked. But when I really looked at the lyrics, the lines just fit: "And when the night is cloudy/ There is still a light that shines on me/ Shine on until tomorrow, let it be."
Tattoo Nos. 2 and 3 – My Maternal Grandparents' Names
I like to tell people that I grew up with two sets of parents – my actual biological parents and my maternal grandparents. Because I grew up in a working class household, my parents' jobs would often keep them from being home. So, instead of leaving me with a digital babysitter (Hello, TV!), they left me with my grandparents. If you grew up in a traditional Asian home, you know that typical Asian households are multi-generational. Grandma and Grandpa do not go to the retirement home – they go to YOUR home. My non-Asian friends didn't understand the concept too much. My parents are amazing, but my grandparents were amazing-er. My grandpa and I would ride our bikes after I finished my homework. My grandma would help me with my homework and watch baseball games with me even if she didn't completely understand the game. My grandpa used to fix me breakfast in the morning before school and then walk me to the bus stop to make sure I got on ok. And my grandma used to swipe doughnut holes for me from her Sunday School class because I would get hungry in church. My grandparents raised me with a lot of love and affection and a new bike from time to time.
When I was younger, I couldn't imagine not having my maternal grandparents around. They were a staple in my everyday life. So, when they passed, I didn't quite grasp the depth of not having them there anymore and it took me awhile to accept their absence. To this day, when I think about them, I still get teary eyed because I miss them so much. Thus, it only made sense to have permanent reminders of them. So, I got their first names inked on the inner parts of my feet. My grandpa's name, Manuel, is inked on my inner left foot while my grandma's name, Dolores, is on the right. Everywhere I go, every path I take in life, my grandparents will be taking that walk with me.
Tattoo No. 4 – Romans 12:12
No, I'm not a religious wing-nut or a self-proclaimed Bible thumper, nor do I use a religious text to put people down. But I did grow up in a Christian household – church on Sunday (and sometimes Wednesday), Bible study on Sunday mornings, attending church fellowships (aka potlucks), volunteering for church-related activities, etc. Even with all these church-y things, I still ended up being a person with her own opinions and outlooks on life that aren't so Christian. Unlike other self-proclaimed Christians, I haven't used the Bible as a sacred text to justify the oppression of others. Instead, I see it as a textual piece, taking into consideration the history, the writers and the social and cultural contexts surrounding the book. Call it the effects of having an English degree. Yes, there are the (in)famous Biblical verses that homophobic assholes use to express their discontent with the LGBT community – Leviticus 18:22, Leviticus 20:13 and Romans 1:24-27, specifically – and the one verse greedy motherfuckers use to cut food aid to the poor, 2 Thessalonians 3:10. I'm pretty sure those verses weren't Jesus approved.
There are positive verses in the Bible, too. For example, there's Romans 12:2, where the verse basically tells you to not conform to the world's views. And Proverbs 4:6 that states that wisdom shouldn't be forsaken and should be loved always. Just to note, Wisdom in that particular Bible verse is referred to as a 'She,' not 'He.' That's huge in the Bible universe! But my favorite Bible verse, the verse that meant enough for me to have it permanently inked, and has gotten me through murkiest and challenging times of my life, is Romans 12:12.
The ink on my body don't necessarily tell the full story of my life. They are parts of a whole. I know tattoos carry negative connotations with them, and people that show their ink will be on the receiving end of a snide comment or two. But you know what, tattoos are another way of expressing one's ideas, personality, and even their history. Who knows, the next big thing that happens to me may be marked by a new tattoo. For now, though, I'm quite happy with the ones I have. Do you have any ink? Let's see!
DISCLOSURE: In order for me to support my blogging activities, I occasionally may receive monetary compensation or other types of remuneration for my endorsement, recommendation, testimonial and/or link to any products or services from this blog. However, I only recommend products or services I have personally used myself and trust.